Recent Tragedies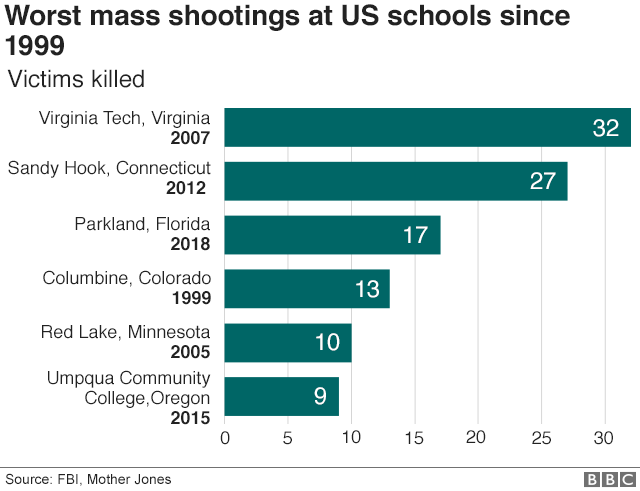 Earlier today there was a shooting in Indiana, where a student and teacher were both injured. May 18th, 2018 there was another shooting in Texas where there were 10 fatalities and 10 injuries occurred. CNN has created a list of shootings in 2018 here.
The Statistics of School Shootings
I
n the Washington Post there was an article that said "the statistical likelihood of any given public school student being killed by a gun, in school, on any given day since 1999 was roughly 1 in 614,000,000. And since the 1990s, shootings at schools have been getting less common.